NEAT Coffee Bar in Florida is an ideal co-working spot, popular among customers for its affordability and cozy atmosphere. Serving entrepreneurial and small business needs with daily or monthly workspaces, free Wi-Fi, a printer/copier, and the comfortable setting of a café, NEAT Coffee Bar is a part of emerging centers of productivity well-suited for the post-pandemic working world.
Quality Coffee and a Comfortable Co-Working Space
Since opening its doors in November, NEAT Coffee Bar has been a hit among customers looking for both a quality cup of coffee and a comfortable co-working space. Located in New Port Richey, Florida, this innovative café provides an ideal environment for those seeking a productive atmosphere to work and relax.
Professional Services with a Cosy Atmosphere
Owner Wayne Scott proudly declared that NEAT provides professional services but with a cozy atmosphere as opposed to the sterile feel of a typical office. He explained that the goal was to make these services accessible and affordable to entrepreneurs and small businesses. This includes workspaces for rent on a daily or monthly basis, starting from just $10. And, to ensure high productivity, free Wi-Fi and a copier/printer are provided. NEAT also offers meeting rooms for rent, equipped with the latest technology for presentations and video conferencing. The cozy atmosphere is enhanced by the presence of a café where clients can enjoy a cup of coffee or a snack while working or waiting for their meetings.
Despite the pandemic, the co-working industry has seen a resurgence and AllWork.Space predicts that more spaces will open up in suburbs and smaller towns by 2022.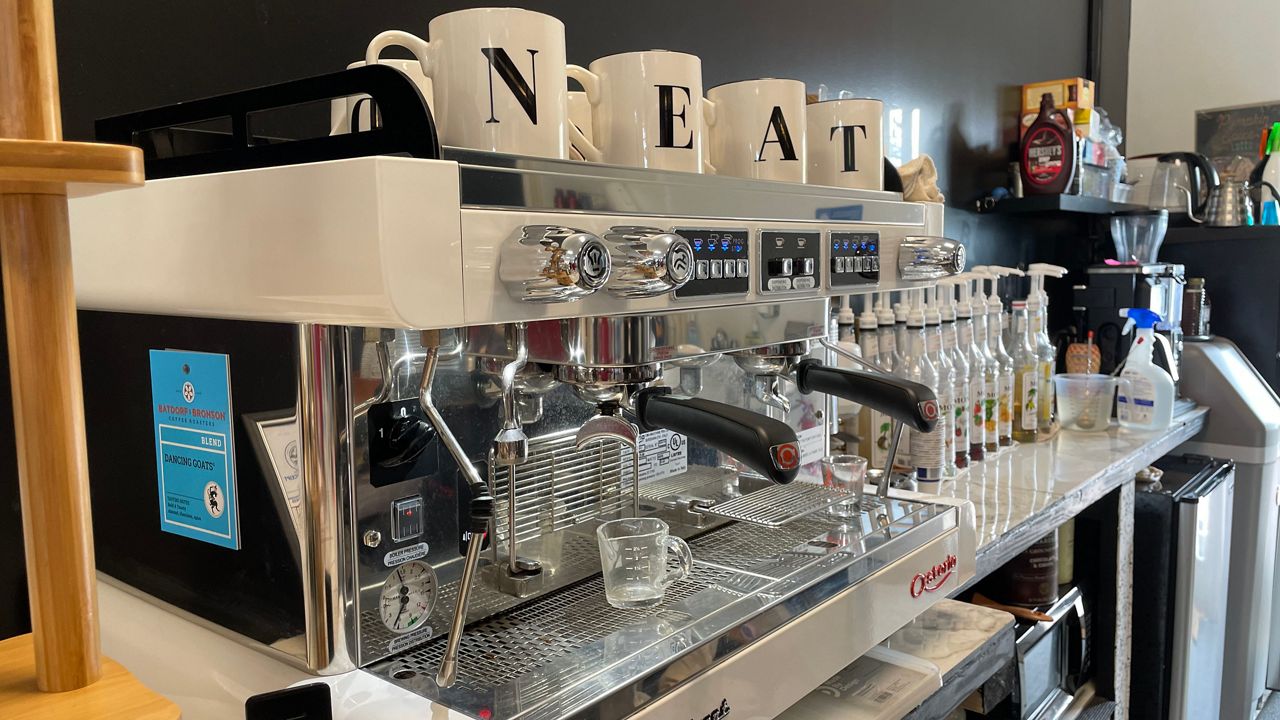 Recently, Tabb Zawicki and Brakki Brazzle met in one of NEAT's workspaces to discuss a project. Brazzle was greatly impressed with the space, expressing his amazement at the unique atmosphere. "The vibe here is amazing," he said. Christina Calle, who operates her own branding and graphic design business, visited NEAT even though she did not rent a workspace. She came to take advantage of the facility as a way to complete client projects in peace during spring break when her kids were home. Calle was pleasantly surprised by the level of professionalism and amenities available at NEAT, including high-speed internet and access to meeting rooms. She left feeling inspired and motivated to continue her work.
Calle had a lot to say about the importance of NEAT's location for New Port Richey and Trinity workers. "It's so great to have a place like this here," she said proudly. "I'm thrilled to be able to come here and work without having to drive to Dade City, Clearwater, St. Pete, or Sarasota."
With the need for new, affordable offsite and virtual work settings increasing due to the ongoing COVID-19 pandemic, NEAT Coffee Bar is providing entrepreneurs and small businesses in New Port Richey with a comfortable and open atmosphere complete with efficient amenities that foster productivity. It is evident that not only businesses but also individuals are constantly looking for co-working spaces and NEAT Coffee Bar is an invitation to find relief, inspiration, and creativity while aiding local small businesses and entrepreneurs during these difficult times.
Visit NEAT Coffee Bar