Come experience the power of Qi Tree Qigong for yourself at the New Port Richey Public Library's FREE weekly Tuesday class! Experience the many beneficial effects of a slow, mindful practice that cultivates breathing and healing meditation—all while bringing yourself closer to manifesting your goals. Attend this breakthrough and life-changing event and see what there is to gain. Reserve tickets now and begin your Qigong journey at the NPR Library on Main St.
Experience the Benefits of Qigong at the New Port Richey Public Library
The New Port Richey Public Library is thrilled to offer the community a weekly Qigong class for free. This class promotes mindfulness and positivity through slow movements and deep breathing techniques. Every Tuesday from 5:30 pm to 6:30 pm, this all-inclusive event invites everyone to join in on the fun and experience the many benefits of Qigong. Participants are encouraged to focus on the present moment and speak positively to themselves, creating a welcoming and supportive environment for all. We are proud to host this class and look forward to seeing you there!
Other dates available;
August 8, 2023 – 5:30 pm to 6:30 pm
August 15, 2023 – 5:30 pm to 6:30 pm
Experience the Benefits of Qigong
Qigong is a fantastic practice that offers so much to those exploring its possibilities. Its ability to calm emotions can bring so much peace and tranquility to one's life. And that's just the beginning! Qigong also provides a wealth of physical benefits that can make you feel more robust, energized, and healthier overall. This ancient practice has stood the test of time for a reason, and it's no surprise that it continues to grow in popularity today. With so much to gain from practicing Qigong, it's genuinely a transformative modality that everyone should consider incorporating into their daily routine.
Take advantage of a fantastic opportunity to discover the power of guided meditation! Join a FREE Qigong Class, where each session is designed to help you reach your full potential and live your best life. Every Tuesday at 5:30 pm, let's meet at NPR Library on Main St, ready to share your passion for this incredible practice. Their experienced instructor will lead you through a transformative guided meditation, helping you feel inspired and energized to smash your goals and achieve your dreams. So why wait? Reserve your tickets now, and take the first step on a journey of self-discovery and fulfillment!
Reviews of Qi Tree Qigong have been overwhelmingly positive, with people saying it has made a "life-changing" and "life-saving" difference in their lives. Experience the power of Qi Tree Qigong for yourself!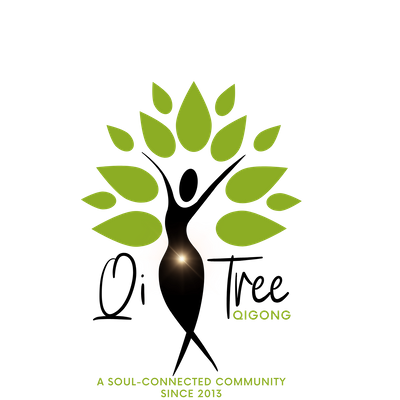 Practicing Qigong can bring immense mental and physical benefits that range from calming emotions to improving overall well-being. If you're looking for an all-inclusive class that offers these positive rewards, we invite you to join us at the New Port Richey Public Library for our FREE weekly Qigong class. Gain the experience and support of being part of a community while reaping its energizing qualities. The guided meditations and gentle nature of this transformative modality can help to create lasting change in your life. Reserve your spot today to join the many people who have found Qi Tree Qigong "life-changing" or "life-saving."