Father's Day is just around the corner, and it's time to celebrate the special day with your family. If you're looking for a unique and exciting way to spend the day, look no further than the Fourth Annual Father's Day Cornhole Tournament at Starkey Market! Here's everything you need to know about the event.
On the 18th of June, the event will take place at Starkey Market in New Port Richey, Florida, from noon until 4:00 in the afternoon. The address of the venue is 3460 Starkey Boulevard. Because there will be activities that everyone can participate in and enjoy during the tournament, you are welcome to bring your whole family with you. Live music, amazing deals on food and drinks, and mouthwatering sweets from the Glazed and Confused Mini Donut Truck will all be part of the festivities at this event. At this widely anticipated Father's Day Cornhole Tournament, you can look forward to a day filled with celebration, laughter, and friendly competition.
Prizes will be awarded to the top four teams in the competition as follows: the first-place reward in the tournament is $500, the second-place prize is $250, the third-place prize is $100, and the fourth-place prize is $50. A ticket for each team member is required to participate in the cornhole event. This competition will include 32 teams, each consisting of two individuals. Please make sure to confirm with your partner before submitting your information. You need to buy two tickets for each team, one for each member.
The bracket for the competition will be affixed to a wall in the Barn, and you will find it there when you arrive for the tournament. The teams are going to have to battle against one another to move on to the next round and, ultimately, make it into the top four. It is a beautiful chance for you and your spouse to strengthen your relationship, test your mettle against the abilities of other teams, and show off your cornhole expertise. Please note that bringing in food or beverages is not allowed, so you'll want to take advantage of the delicious snacks and beverages offered on-site.
In addition to the cornhole tournament, there will be plenty of attractions and activities to enjoy. You can groove to live music, have a delicious meal with your family, and explore the beautiful scenery of the Starkey Market. It is an all-around enjoyable day for everyone who loves good food, great company, and exciting entertainment.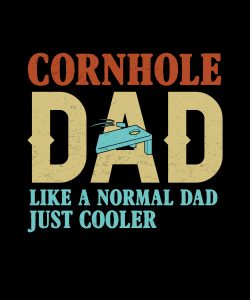 If you're looking for an exciting and unique way to celebrate Father's Day, look no further than Starkey Market's Fourth Annual Father's Day Cornhole Tournament. Whether you are a seasoned cornhole player or a beginner, this is an event that you and your family will not want to miss. It's an opportunity to bond with your family, meet new people, and demonstrate your skills in cornhole. Make sure to mark your calendars and purchase your tickets before they sell out, as this will be an event discussed for years to come!