Are you currently training in Aikido and seeking an opportunity to compete and improve your skills? Do you have a strong interest in martial arts and a desire to make connections with people who share your interests? In the event that you responded positively to both of these questions, you shouldn't miss the upcoming Aikido Seminar. This seminar will be held in New Port Richey, in the United States, and will be accessible to participants of any affiliation. It will be hosted by the New Port Richey Jiu-Jitsu Academy. It will be directed by D. Roznowski, J. Weiner, and R. Lirov, who are all highly regarded as masters of Aikido.
Here are five reasons why this Aikido Seminar is worth attending:
1. Gain knowledge from the very best: This seminar presents a priceless chance to get knowledge from three Aikido masters who have years of experience between them, making it an exceptional educational experience. You will have the opportunity to improve your methods as well as your forms, and you will also receive individualized feedback from these specialists.
2. Find other people who share your passion for Aikido: Aikido is a sport and a community for those who practice it. Through participation in this seminar, you will have the opportunity to network with other Aikido practitioners from various organizations and walks of life. You'll get the opportunity to share insights and anecdotes and build new relationships that may last a lifetime.
3. Put your knowledge to the test: Aikido is more than repeating moves repeatedly in a dojo. This martial art is designed to operate in real-life scenarios, and this seminar will allow you to test your skills in an atmosphere that is more difficult than what you are used to. You'll be able to put what you've learned to the test and find out how well you do when the pressure is on.
4. Try training at a different dojo: If you've been going to the same dojo for a while, attending this seminar may provide you with a new perspective. You will be training in a new setting alongside new individuals, which can contribute to your development as an Aikido practitioner. You will be able to learn new strategies for approaching the sport and watch other methods and approaches to teaching the sport.
5. Have a good time: If nothing else, this seminar should be an opportunity to enjoy yourself. You can learn new things, develop personally, make new connections, and have fun. This seminar will allow you to share your love and enthusiasm for the martial art of Aikido with others who share those feelings.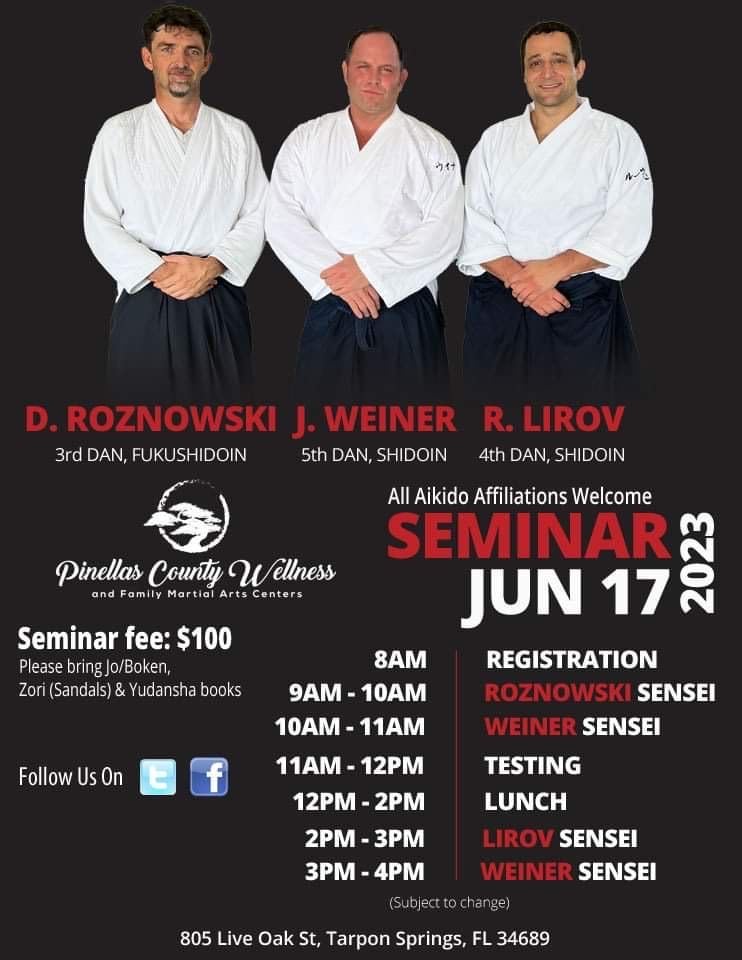 Taking part in the upcoming Aikido Seminar is a terrific opportunity to enhance your skills, make new connections, and have a nice time doing it all at the same time. Take advantage of the opportunity to network with Aikido enthusiasts from a variety of affiliations, learn from individuals who have achieved the highest levels of accomplishment in their field, and test your talents in a setting that is both difficult and encouraging. There is no other location quite like it!